Published on: 04/01/2022
LEC Summer Split Friday Key Matchups
Check out the latest LEC Predictions for the League of Legends European Championship.
Recap of LEC Summer Split
With thrilling matches, the LEC summer split has surely been entertaining. Every team has seen its fair share of bad and good days. G2 might be making a comeback with a great last week, while MSF seems to be slumping after a great start. The question is, who will win the trophy?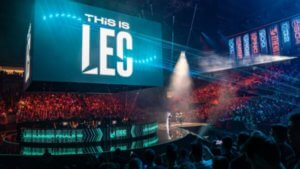 Misfits Gaming vs. EXCEL Prediction
MSF is predicted to win against XL. Even though MSF lost both games over the past week, they are still a well-organized team. We see them coming out successful in this week's games.
Their last game against AST was pretty close, and they almost had the victory if not for AST's Magifelix stealing the game away with a well-timed backdoor. This will surely be interesting as EXCEL Prediction is also coming back from a two-game losing streak and is surely not going down without a fight. But we are rooting for Misfits Gaming.
For more information on LoL betting and esports betting, visit our page today.
Rogue vs. Schalke 04 Prediction
RGE is predicted to win against SO4. Rogue has been stable since the LEC summer split began, and we have big hopes for them. In this matchup, it all comes down to both teams' performance in recent matches, and SO4 hasn't been in perfect form. We believe the better team is sure to come out victorious at the end, but RGE has proven to fiercely burn through matches.
Although RGE recently lost against G2, we can all agree they were very "reckless" from the beginning of that match with the level two dive.
SK Gaming vs. MAD Lions
MAD is predicted to win which have been great, clutching games with impeccable teamwork and smooth gameplay. SK Gaming, on the other hand, has been average when it comes to wins and losses all through the summer split. The game will be fun to watch, and we believe MAD will be victorious if they perform even better than they have in recent matches.
Fnatic vs. Astralis
Team goals 🐰

Which #LEC matchup are you most excited for this weekend? 👀 pic.twitter.com/QRKX4Bm8mC

— FNATIC (@FNATIC) July 13, 2021
FNC is predicted to win against AST. FNC had a bad first week but went on a winning streak in the next weeks as they found their groove in aggressive plays championed by bwipo.
On the other hand, AST has proven to be a formidable opponent throughout the LEC summer split, and this match will be very competitive and exciting. With this in mind, we stand behind FNC because they have performed astonishingly well in recent games and are currently on a streak. We do not see that stopping against AST.
Team Vitality vs. G2 Esports
Finally, G2 is predicted to win against VIT. G2 has struggled all season to find synergy. But they were great last week and might be making a comeback. This week will show if they can beat both Team Vitality and Fanatic. For their match against VIT, we stand behind G2. Although VIT is proving to be the split's dark horse with wins over groups without being able to win FNC, we see G2 coming out victorious.
Written by Echoga Emmanuel