Published on: 02/05/2022
REVV Racing Review
Racing games are pretty rare at the moment in the NFT game world – crypto gaming doesn't have too many racing games at the moment! REVV Racing is one such game – the arcade sim racer was created and published by Animoca Brands. Hosted on the Polygon blockchain, the game makes do without the exorbitant gas fees that plague the main Ethereum network. Animoca Brands is also responsible for games like F1 Delta Time and MotoGP Ignition, so there is a lot of racing talent behind the REVV game.
As with almost all crypto games, it's centred around the play-to-earn side of the game, as users can make money by playing the game, and in this case, win races with their owned NFT cars. Players do need to actually own a car in order to be able to participate and play in the races.
Getting Started with REVV Racing
Watch the video below to find out how to start playing REVV Racing: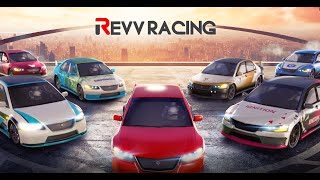 The REVV Tokens
Of course, unlike the other titles, REVV is in fact a crypto game – it's centred around the REVV token. As such, it has both REVV as a token, and NFTs that users can own and, well, race in, as they come in the form of cars.
As with just about any NFT game, the NFTs are a central element of gameplay. In the form of a racing game, the most important NFTs are, of course, the cars that you race in. Cars come in a variety of designs, styles, models and rarities with all sorts of different stats and aspects that affect how they behave in races. As such, the value of individual cars is different too, as is the performance you can expect from them.
Tokens are awarded based on race performance – so the better you place in a race you take part in, the more reward REVV you receive. Then you can use said REVV to either keep, stake, or trade in for another currency or even fiat currency. REVV tokens can also be bought, and they are needed to be able to participate in races as well.
The Gameplay
As close to an AAA game as blockchain gaming gets at the moment, REVV Racing features much of what we're used to from, well, any racing game. Controller and keyboard support, real-time racing, 3D environments, multiple viewpoints, and so on – a full racing experience. REVV Racing is one of the more involved and active crypto games out there, and allows for users to truly interact with their NFTs.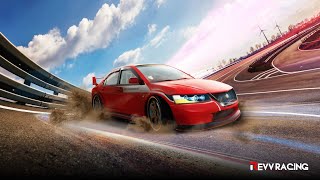 Races themselves happen on a variety of different international tracks. REVV Racing also has a wide setup of different competitions for players to take part in, from different lengths and lap setups to competitions featuring different car makes or models – and each race will actually need to be, well, raced! Users really play the races, rather than in games like Zed Run, where the gameplay itself doesn't affect the horse's performance in game.